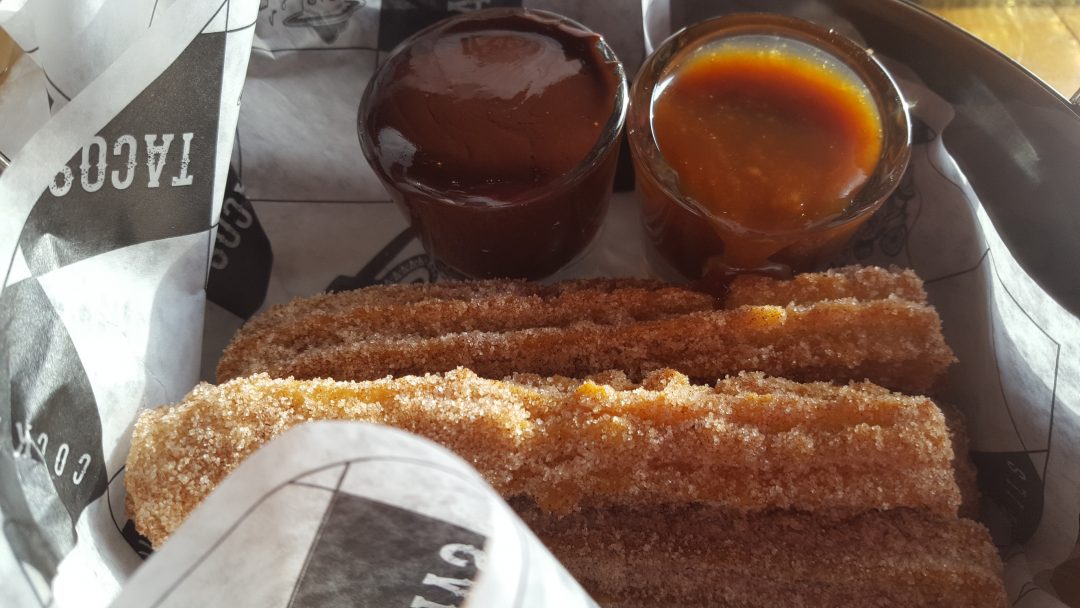 Here in Montreal, we love tacos! They are a great food for either an afternoon bite with drinks on a  patio or as part of a full Mexican feast. Today restaurants offer an array of taco flavours and tastes and accompanying sauces. From pulled pork to chorizo to a multitude of seafood options, tacos today have it all.
So when we were invited to El Gordo to sample the Mexican delights we were excited. Located on the corner of Notre-Dame West and Charlevoix streets in the heart of Little Burgundy, El Gordo offers a delightful taste of Mexico in Montreal.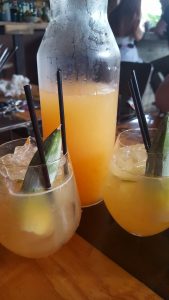 We started our Mexican fiesta with a divine tasting of Sangria. The Sangria, as well as many other cocktails, are served by the glass or by the picture, perfect for sharing. We opted for the white Sangria, as it was a warm evening and it suited our mood perfectly.
To complement the sweetness of our libations we added a serving of the chips and salsa. The savory addition was the perfect match. For those wanting a different taste, the option of guacamole is available, or of course a mix of the two.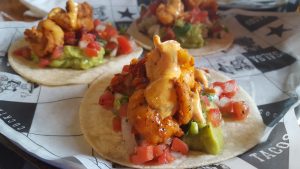 Finally, it was time to sample the tacos. We opted for the Puerco and the Camarones. The Puerco contained pork, pineapple, cilantro and just the right amount of pico de gallo. Slightly on the spicy side, the combination of flavors made a great dish. The Camarones were a delectable concoction of shrimps, chorizo, chipotle cream, guacamole and of course pico de gallo. Sauces were available for every taste from basic to taste at your own risk.
Although the meal was filling we could not leave without trying the desserts. On our minds was, of course, everyone's favorite Mexican dessert, the churros. Served with both caramel and a spicy dark chocolate sauce, the dish was so good we could not help but lick our fingers.
Alas, our Mexican Fiesta had to come to an end. But we recommend the next time you are craving tacos, head down to El Gordo for dinner and don't forget to try the Sangria!
Related articles