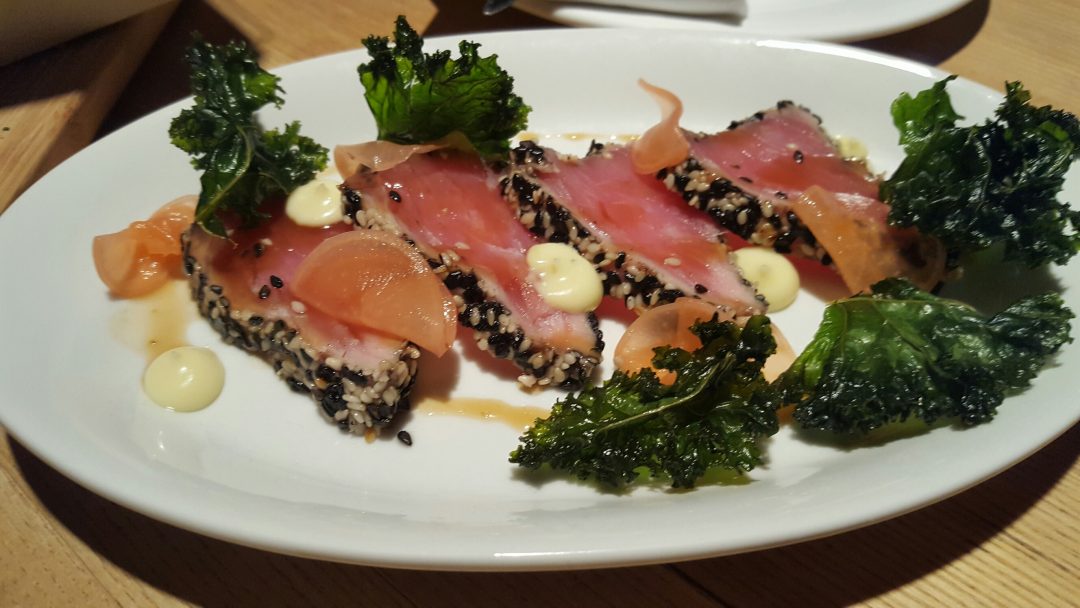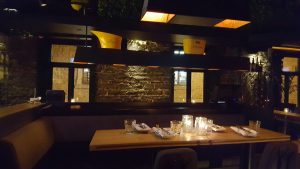 This past week Iatemontreal was invited to sample the deliciousness that is Mimi La Nuit. If you have never been to Mimi La Nuit you do not know what you are missing, if you have been there it is definitely time for a repeat visit. Located at 22 rue Saint-Paul Est in the historical Old Port district of Montreal, the restaurant awaits hungry diners or those who would like to celebrate into the night.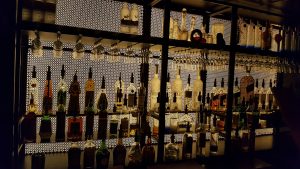 Separated into two distinct rooms, Mimi La Nuit caters to both romantic dining experiences and the festivity of larger parties and events. With dim lighting and unique table styles, Mimi La Nuit offers the perfect dining experience.
We started our adventure with drinks, we tasted the Moscow Mule and a simple vodka pineapple. Although there is a drink menu. The staff will tell you they can make any drink as long as they have the ingredients. That can certainly make for some interesting possibilities. As for our drinks, they were quite good, and the Moscow Mule offered just the right kick to get our night off on the right foot.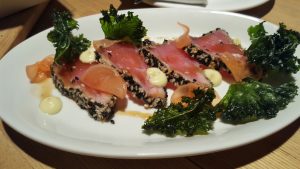 Although the restaurant offers a delicious list of menu selections and each dish sounded divine, we were in a sharing mood and went for the Plateau Pour Deux. Placed before us was a serving platter containing a sampling of some of the best meat dishes we have ever tasted. Lamb shops, cod fritters, beef tartare, kefta, grilled chorizo, mushroom crostini and a side order of duck fried rice. We were advised that the salmon tartare was so good we had to try it. The recommendation was spot on, and we would advise all fish lovers to try this dish.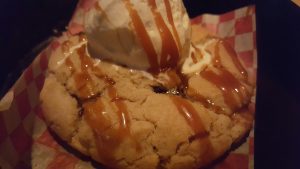 As we all know by now, no dinner is complete without dessert. But how could any dessert complement this meal. It was a hard decision but we went with a giant warm chocolate chip cookie topped with ice cream and caramel. Served along side espresso and a quick shot of grappa. It was the only way to end our meal.
The experience we had at Mimi La Nuit led us to only one conclusion. If there is a restaurant you need to visit in Old Montreal it is Mimi La Nuit
Related articles