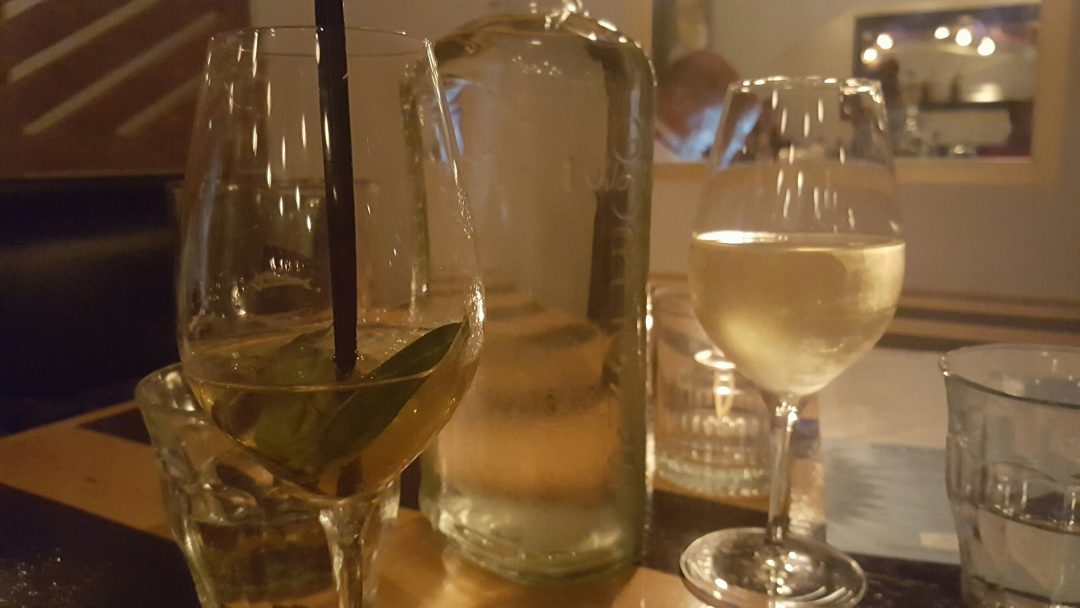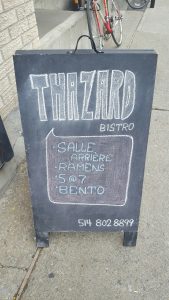 Montreal is well known around the world as being a foodie mecca. When you live in such an environment it can sometimes be difficult to choose a place to eat. We all of course have our favorite hangouts. But when you discover someplace new it can be very exciting, especially when it comes time to the revered cinq à sept.  for those not in the know, the cinq à sept is the time to sit with friends and colleagues and unwind after a long day at work.
Finding the perfect venue to relax can be difficult. The place has to offer not only a variety of libations but also enough choices of nibbles to satisfy any appetite. The optimal place should also be relaxed yet cozy, where patrons feel comfortable enough to move from drinks to a full dinner option. We recently discovered the perfect cinq à sept establishment in Thazard.
Located in the trendy Montreal neighbourhood of Mile End, Thazard can easily be located along the iconic St-Laurent blvd, at 5329 St-Laurent blvd to be exact. Found among the trendy restaurants and unique boutiques, Thazard easily stands out as the place to be and be seen. The restaurant can accommodate romantic dinners for two to larger groups, including a private room that can hold thirty guests.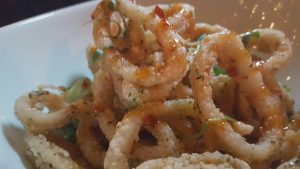 After sampling the libations, we could not depart without tasting the Asian inspired cuisine from dinner menu. We started with the agedashi tofu with eggplant and miso it was spicy and oh so good! Our next dish was the salmon sashimi, a dish any fish lover would fall in love with. Our trio of appetizers was rounded out with the spicy calamari salad. Three perfect choices made for three pretty perfect dishes.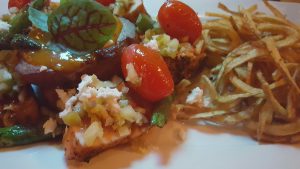 For our main, we were served the a platter of salmon tataki, pork medallion, and shoestring fries. Words escape me at describing the divine taste sensations we were presented with. The salmon was just delightful and the pork, the pork just melted in your mouth and each bite was better than the last.
We believe that no dinner is ever complete without dessert, and at Thazard this was no exception. We tried the cheesecake and the nanaimo bar.  As far as desserts go they hit the spot, with the right amount of sweetness at the end of our meal.
The next time you are looking for a great cinq à sept location, grab your co-workers and friends and head over to Thazard to sample the new cocktail menu and grab a bite of their supurb cuisine. 
Related articles