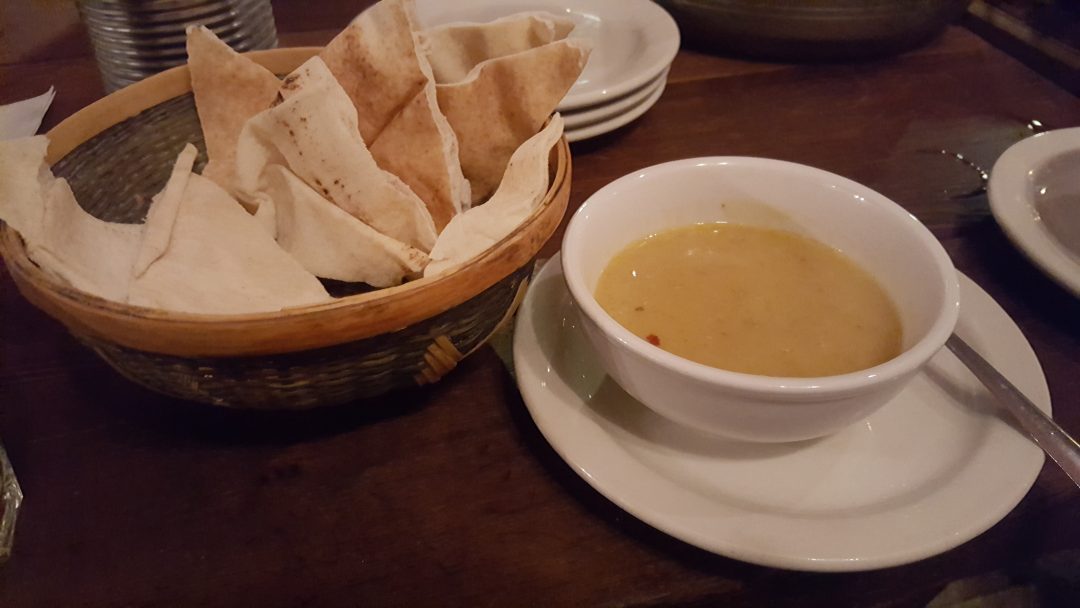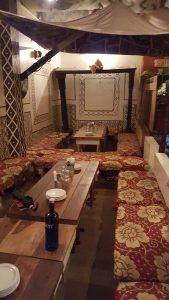 Last night we had the great pleasure of experiencing a unique dining experience in the Mile End neighborhood of Montreal; Family dining nomadic style at La Khaima. Located at 142 Fairmont street, with no outside signage, this is one of Montreal's best-kept hidden gems.
With low tables, benches and of course pillows galore, comfort is the order of the day for dining at La Khaima. Owner Atigh was both excited and pleased to treat us to his culinary delicacies. Hailing originally from Mauritania, we knew we were in for a special dining experience and it did not disappoint.
As this is Montreal, and you never know what experiences are hiding in unique places. We were surprised to learn a flamenco show was going on in the other half of the restaurant. Music and dancing were the order of the night and it was an experience like no other.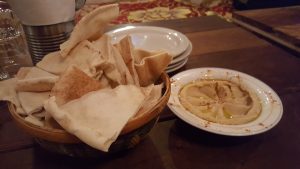 We started our meal with a treat of a hibiscus-infused drink created and prepared on site.  It was sweet and just so refreshing. It perfectly complemented our appetizer of hummus and pita bread. Our next course was the soup. A vegan lentil soup, prepared with a selection of spices. It was warm and divine. With one taste we knew this would be a meal to remember.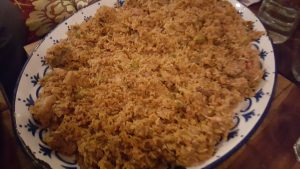 Finally, we were presented with our three main dishes. A different take on paella made with rice, lamb, and chicken. A lemon chicken dish served on a platter of couscous. Thirdly, a vegan dish containing roasted vegetables. As we were a large group the dishes were all served on platters perfect for both sampling or sharing.
After a quick interlude to experience the music and dancing in the next room, it was time for us to come to the end of our meal, and what better way to end it but with hot mint tea. Perfectly prepared, it was the only way to end this delicious meal.
You must try the food at La Khaima, we know it will be one of the most unique dining experiences you will ever have in Montreal. As a last surprise from the restaurant, there is no official menu and the food is prepared fresh daily based on the inspiration of the chef so dinners never know what will be available. But the dinners also know it does not matter because the food will be amazing.
Related articles