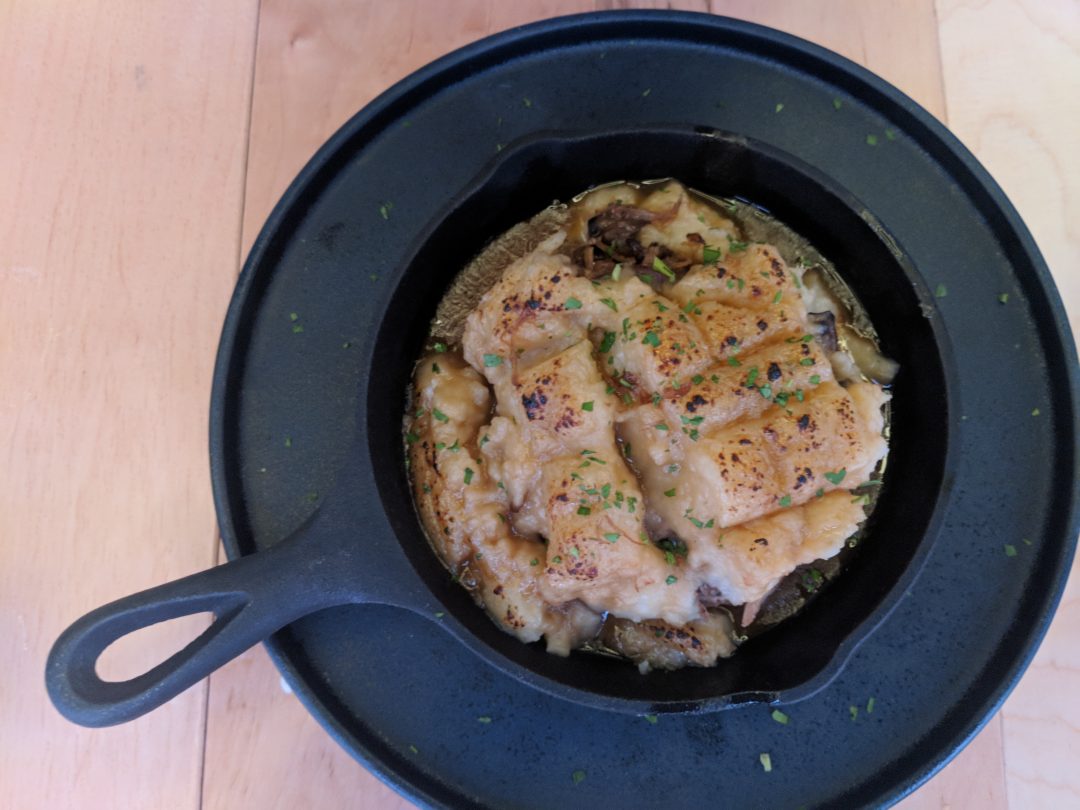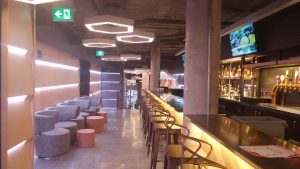 Last week we had to opportunity to try the new St. Catherine street dining experience at Kemestre Gourmet Bar. We were sure that a place with a tag line U + We = Kemestre was going to be a unique experience and it did not disappoint. Checking out the website of Kemestre Gourmet Bar we learned the restaurant is focused on the experience of not just the food but the surrounding environment.
Situated at 1488 St. Catherine Street W, just a hop skip and a jump from Guy street, you know when you are approaching Kemestre Gourmet Bar as the sounds of the music from their own DJ entices you to come in. Boasting a comfortable patio, patrons can run their toes in the grass (fake but fun) while sipping libations and being serenaded. Ah summer in the city, can it get any better than this? Yes it can!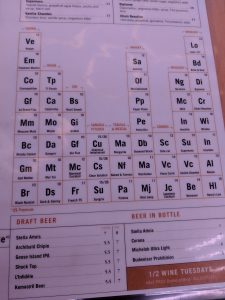 Our meal began with what else but something to quench out thirst. The expert bar staff is quick with a recommendation or an explanation of the extensive cocktail list. A cocktail list that is a play on the periodic table. Get it Kenestre/chemistry? We went for the MC2 and it was an amazing way to start off our experience. If cocktails not your thing, no worries, the bar also takes great pride in offering a nice wine list and selection of beers.
But on to the real reason we were there, for the food. The menu was curated by the one and only chef Joe Mercuri, So you know you are in for a treat. Starting off our meal we tried the edamame, but be careful this edamame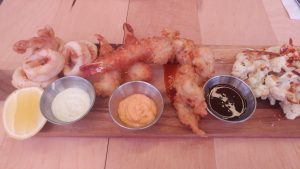 has a spicy bit to it. We also tasted one of the many appetizer staring boards found on the menu. Ours contained calamari, shrimp, chicken and cauliflower, as well as the accompanying sauces. The sampling was not only delicious but perfect for sharing with the one you love.
On to the main courses, as difficult as it was to pick just one meal each, we finally focused on the salmon and the shepherd's pie made with duck. Yes! We said duck. Our mains were prepared to perfection and we cannot wait to go back to try more of the menu selections. Although by now we were quite full we certainly could not leave without a taste of something sweet. The choice of the night was the key lime mousse. Both tart and sweet it was the only way to top off such a meal.
We fully understand the chemistry of Kemestre Gourmet Bar, and cannot wait for our next visit. We are thinking the Sunday brunch with the bottomless bellinis and mimosas. How about you? Will we see you there?