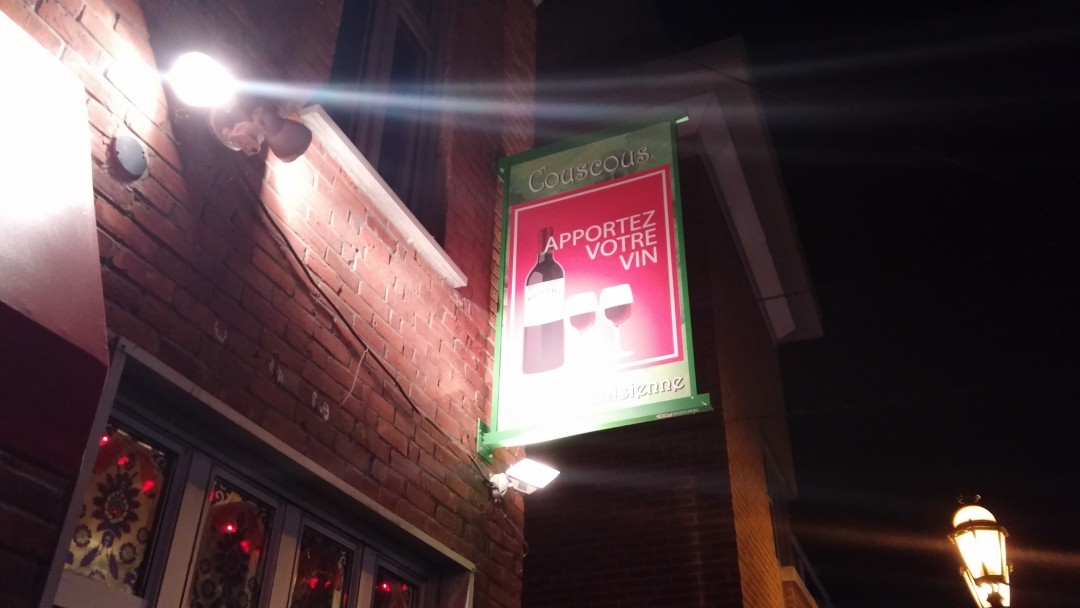 Trying new foods is always an adventure, but eating at Menthe et Couscous is more than an adventure for your pallet it is a delight for your senses. Situated near the Quartier des Spectacles, hiding on Emery street, Menthe et Couscous is a delightful way to spend an evening.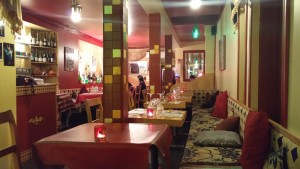 Although a small establishment, with seating for around 40, the restaurant welcomes you with warm colours and an inviting atmosphere. Comfortable pillows line the banquette encouraging guests to relax and sup on the suburb cuisine. On Saturday evenings, you will be entertained by the divine belly dancing display. We highly recommend attending but make sure you have reservations so you will not be disappointed.
Although Menthe et Couscous is only open for evening dining, you can contact the restaurant for a special lunch time menu. This option is available only on demand and for groups of six or more.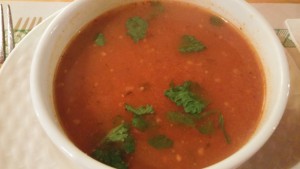 Should you crave a glass of wine or beer to accompany your meal, you are invited to bring your own and the staff would be happy to assist you in opening it.
Hosted by the owners Riham and Mansour, we were treated to an amazing meal of Tunisian and Egyptian dishes. We started with the Chorba. This was a refreshing soup that warmed the body and the soul. Freshly made and piping hot it was a excellent start to our dining experience.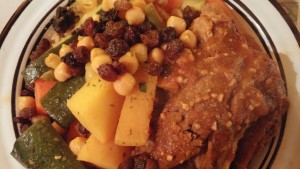 For the main course we opted for the lamb, it came highly recommended by the chef. It certainly did not disappoint. The lamb was tender and cooked to perfection. Served with the most tender and flavorful vegetables we have tasted in a longtime all served on top of a large serving of couscous.
The meal was both hardy and healthy, cooked without oil, all meals are freshly made. All the main ingredients are purchased daily.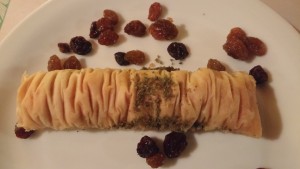 For our dessert, we were presented with a wonderful baklava. Not too sweet it was the perfect ending to an exquisite meal.
We highly recommend you try Menthe et Couscous next time you are in the area taking in a show, or go on Saturday evening and enjoy a show with your meal.
Related articles