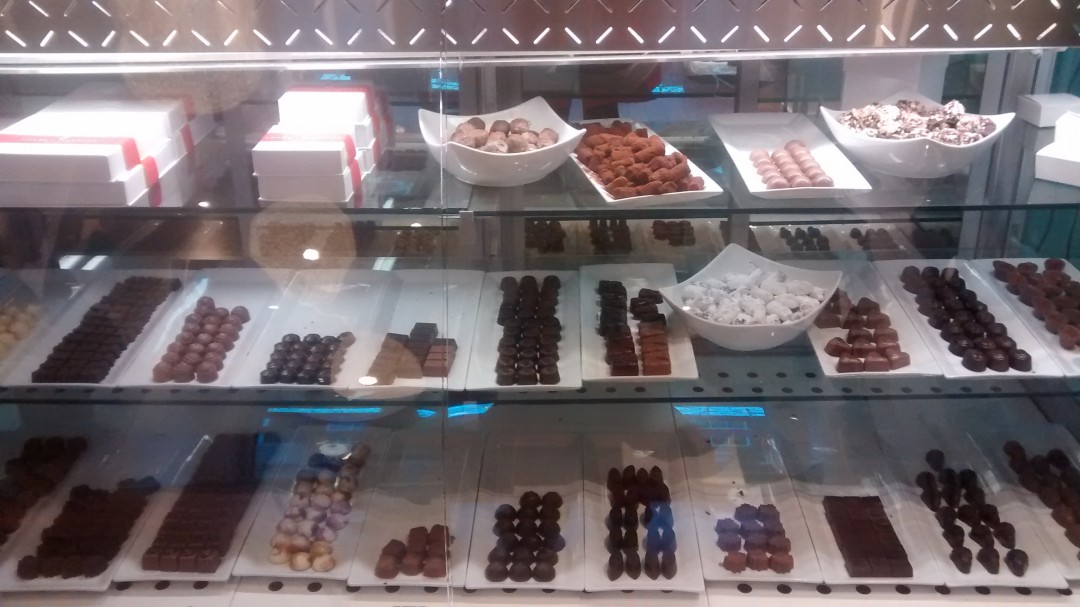 "The greatest tragedies were written by the Greeks and Shakespeare…neither knew chocolate." ― Sandra Boynton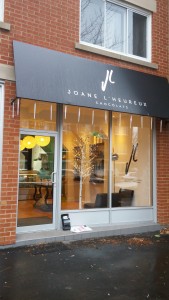 A life without chocolate is a true tragedy, but we are not here to talk about tragedy or having a life absent of chocolate. We are here to talk about happiness and to us happiness is Joane L'Heureux Chocolats. Situated on Beaubien street in the east of Montreal, you can find the exquisite shop containing some of the best chocolates we have been fortunate to covet. Chocolate connaisseur and owner Joane L'Heureux has been creating delights for the past 12 years that are as pleasing to the eye as they are to the taste buds.
"The 12-step chocolate program: NEVER BE MORE THAN 12 STEPS AWAY FROM CHOCOLATE!"  ― Terry Moore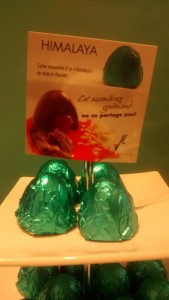 We know that there is chocolate and there is CHOCOLATE and the divine confections at Joane L'Heureux Chocolats definitely fall into the latter category. From the traditional chocolate covered pecan and caramel turtles to the sublime Himalayan chocolate covered cherries. There is something for every taste.
"Chemically speaking, chocolate really is the world's perfect food. " ― Michael Levine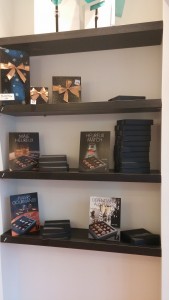 If you are looking for a gift, Joane L'Heureux Chocolats has exactly what you are looking for. Whether you need a present for clients,  staff or a party host/hostess, you can fine everything you need at this one stop chocolate shop. You can do a mix and match assorted box of choose one of the special libation match boxes. Be it rum, whisky, port or bubbly there is a box of chocolates to add to turn a boring bottle of alcohol into a unique and delicious gift. Need a corporate offering? The boxes can include your logo, company name or a message to the recipients, and they even deliver.
"What you see before you, my friend, is the result of a lifetime of chocolate." ― Katharine Hepburn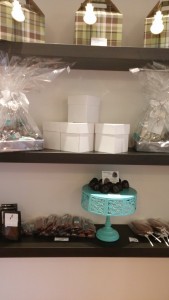 Now as you all know by now we love chocolate, and if we have to choose our favorite chocolate from the fine samplings at Joane L'Heureux Chocolats. It would be a very hard decision, but we think just because it has always been our favorite and it was just sooooooo good, have to go with the chocolate covered pretzels. Dipped in white chocolate and drizzled with a touch milk chocolate they were the perfect balance of sweet and salty. Unfortunately for us they were devoured very quickly and will be sadly missed.
"May your life be filled, as mine has been, with love and laughter; and remember, when things are rough all you need is … Chocolate." ― Geraldine Solon, Chocolicious
Thank you Joane L'Heureux for the wonderful visit and introducing us to the awesome combination of alcohol and chocolate.
Related articles