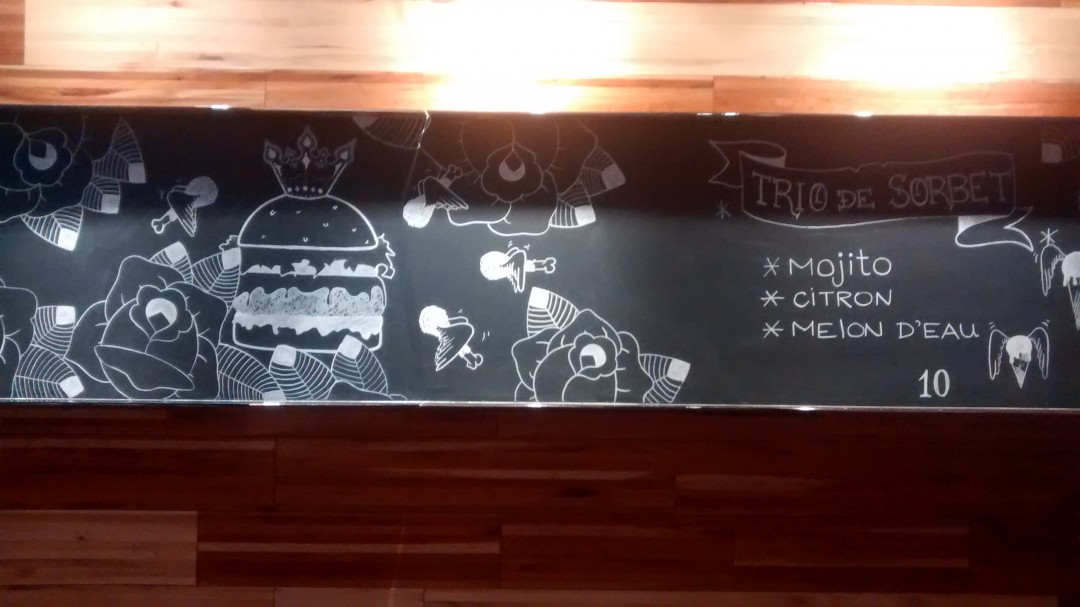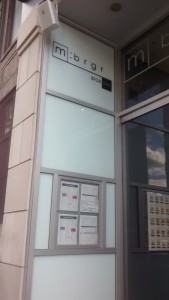 Everyone knows of that special place to eat in their city, where you can relax and get great food. Whether you only have time for a quick bite before the Habs game or are looking to spend a few hours with friends enjoying burgers and cocktails. In Montreal the place to be is M:brgr.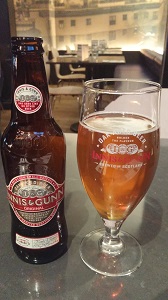 Located on Drummond street right in the core of downtown, M:brgr provides an oasis from the hustle and bustle of the city. The restaurant offers a spacious dining area centered around a well lit bar. The welcoming staff is there to cater to your burger requests, and are there to make your dining experience memorable.
Before trying to decide what food to order, we recommend taking your time to check out the  available list of drinks. M:brgr has it all, wine, cocktails, sodas, everything you could want, especially beer. If you have been following us you would know we love our beer. After discussing options with the staff we decided on a Scottish beer called Innis & Gunn. The recommendation was perfect.
As we were being hosted, we were offered a wonderful sampling of appetizers. We started with the most amazingly tasty bacon mac&cheese balls, and giant capon wings. We then moved on to the lighter fare of tuna tacos and veggie quesadillas. It sounds impossible but each dish was more delicious than the last.
Finally, the dish we came for was served, the amazing burgers. So we could sample an array of tastes, it was decided that sliders was the way to go. But these were not tiny little two bite burgers, these were oversized and overstuffed with toppings burgers. Trust us when we say, these burgers were worth the wait.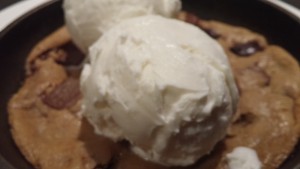 No meal is ever complete without a nice little sweet at the end to top it off. This was not the case at M:brgr, it was nice but like all the other foods we were served it was not little. For dessert we sampled a freshly baked giant chocolate chip cookie topped with vanilla ice cream. It was heavenly.
So, whether  you need a break from shopping, or have a business lunch, need to grab a bite before the game or need a place to watch the game. M:brgr has a table and a burger waiting for you.
Related articles