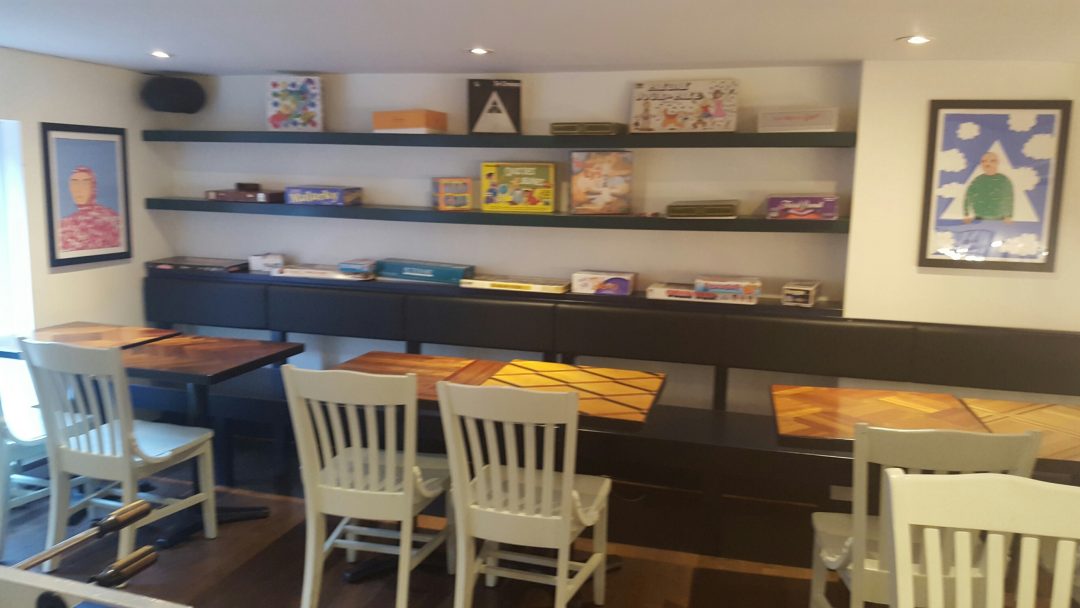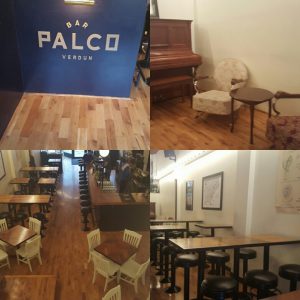 Upon entering Bar Palco the first thing that comes to mind is, I have found my local. Situated on Promenade Wellington, Bar Palco opened a few short months ago but is quickly becoming the place to be seen in Verdun.
Once you have decided you are home, it is time to check the place out. The main floor sports a good number of tables and stools on one side and a long bar on the other, perfect for hanging out with friends and workmates or just grabbing a quiet drink. At the back, there is an upright piano, waiting for someone to tickle the ivories and start a singalong.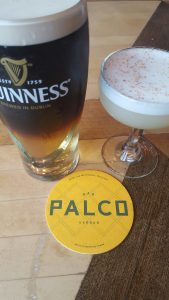 On the second floor patrons can find a wide choice of board games just begging to be played. It is the perfect location to get your friends together and have that epic game of Risk you have all be thinking about.
Starting off our dining experience  we opted for the pisco sour and black velvet, after all we were in a bar. The pisco sour appears to be the "in" drink this summer, light and refreshing it never disappoints. The black velvet is made up of two different drinks, cider on the bottom and topped with Guinness. Yes it tastes as good as it sounds.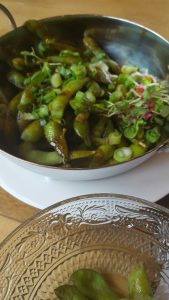 Bar Palco offers a unique menu, simple fare with an amazing taste. Our sampling started with a spiced up edamame served with a sweet and sour sauce and chilies. The perfect complement to our drinks.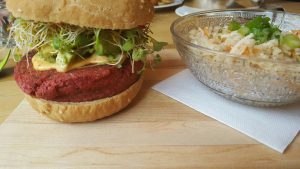 Recommendations of the top two dishes came next, the veggie burger and the poutine with sausage were the choices. The burger is made up of a beetroot patty with brown rice and red lentils and  is served on gluten-free bread, topped with spicy aioli sauce, avocado and splash of alfalfa sprouts. A bowl of delicious coleslaw is served on the side. 
The poutine was made up of the trio of potatoes, sweet potatoes and roasted parsnips, topped with barbecue sauce, cheese curds and green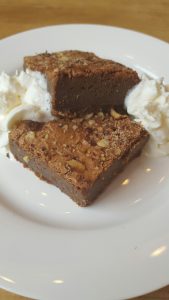 onions. Just for good measure a healthy serving of spicy pork sausage was also included.
Mondays are always the favorite day with the $4 drink special that changes each month. We tried the refreshing tall glasses of lemonade with bourbon, it would be the perfect drink for sitting on the patio all summer.
Sadly we were coming to the end of our Bar Palco experience, but not before a taste of dessert. The menu only has one dessert option, but in this case only one choice is enough. The Semisweet chocolate brownie, topped with nuts and accompanied by blackcurrant liqueur, it was one of the best brownies we have ever tasted. 
If you are looking for a place to listen to some music, eat some great food, have some amazing drinks and spend some time with friends it is time to go to Bar Palco, and we know it will become your favorite place to hang out.
Related articles