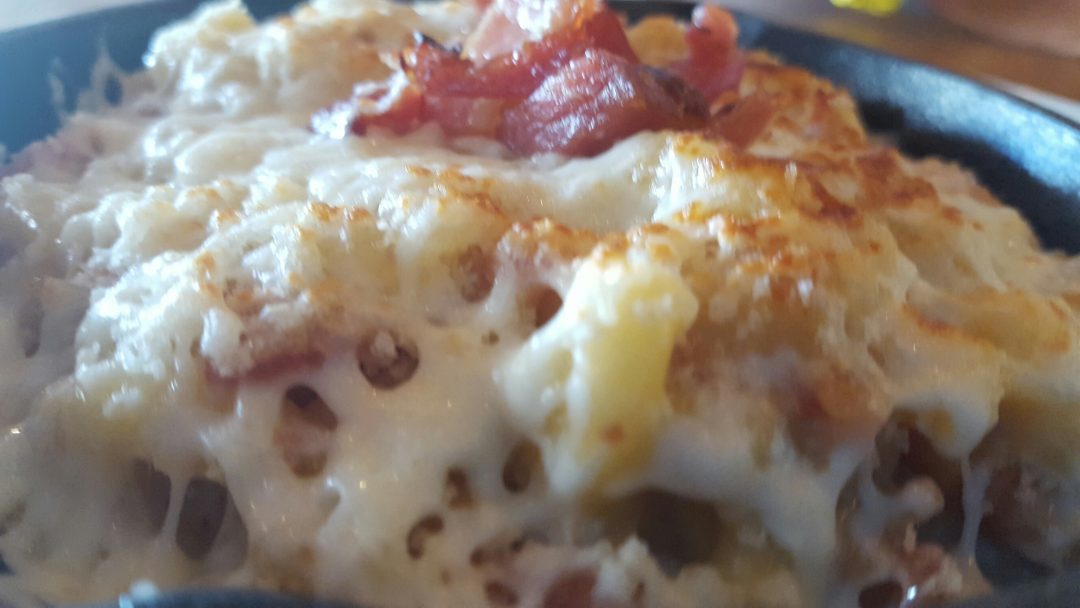 Macaroni and cheese, is there any other perfect food? It reminds us of our childhood, comforts us when we need it and warms are hearts and fills our stomachs on cold winter nights. As a side dish it is great but as a meal it is – perfect. So when we were invited to Macbar et Fromage  we were excited to taste their take on this iconic dish.
Located at 1345 Ontario Street East, Macbar et Fromage offers patrons both takeaway and dining options with a full bar available. Our hosts and owners Kosta and Costa, explained the reason they opened the restaurant. It simply came down to two things, Montreal was lacking such and establishment and everyone loves macaroni and cheese.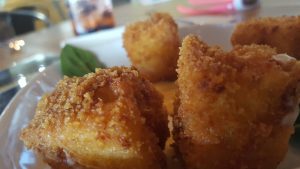 After a quick tour of the location and a drink to wet our appetites, it was time to eat. We started our adventure with the fried mac and cheese balls. They were so good you could not eat just one. Served hot and tasty they were a great introduction to our meal. We quickly moved on to the watermelon, tomato and feta salad. This dish is a divine summer salad and seems to by popping up around town. If you have not had the opportunity to try it yet. This is the place to do so.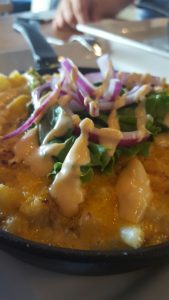 Finally it was time for the dish we were waiting for, but we did not get to try one, we tried three different types of mac and cheese. All servings are brought fresh from the oven hot and ready in the pan they were cooked in. The first dish was a very traditional one, mac and cheese topped with smokey maple bacon. How much more Canadian can you get. Next came the meat lovers, and yes it did not disappoint. Each bite was a delicious bite of cheese covered pasta but also cheese covered meat. The third and final sample was the cheeseburger mac and cheese. This was a unique dish as it had the exact same taste as a Big Mac, special sauce and all.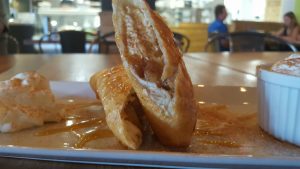 Finally it was time for dessert, yes we tried the dessert, but to be fair you have to try it. We were served the famous Xango dessert. Served with both ice and fresh whipped cream it was the perfect end to our cheesy meal.
The next time you get a craving for mac and cheese head over to Macbar et Fromage. We know we will be back, we have to still try the burgers and grilled cheese sandwiches.
Related articles