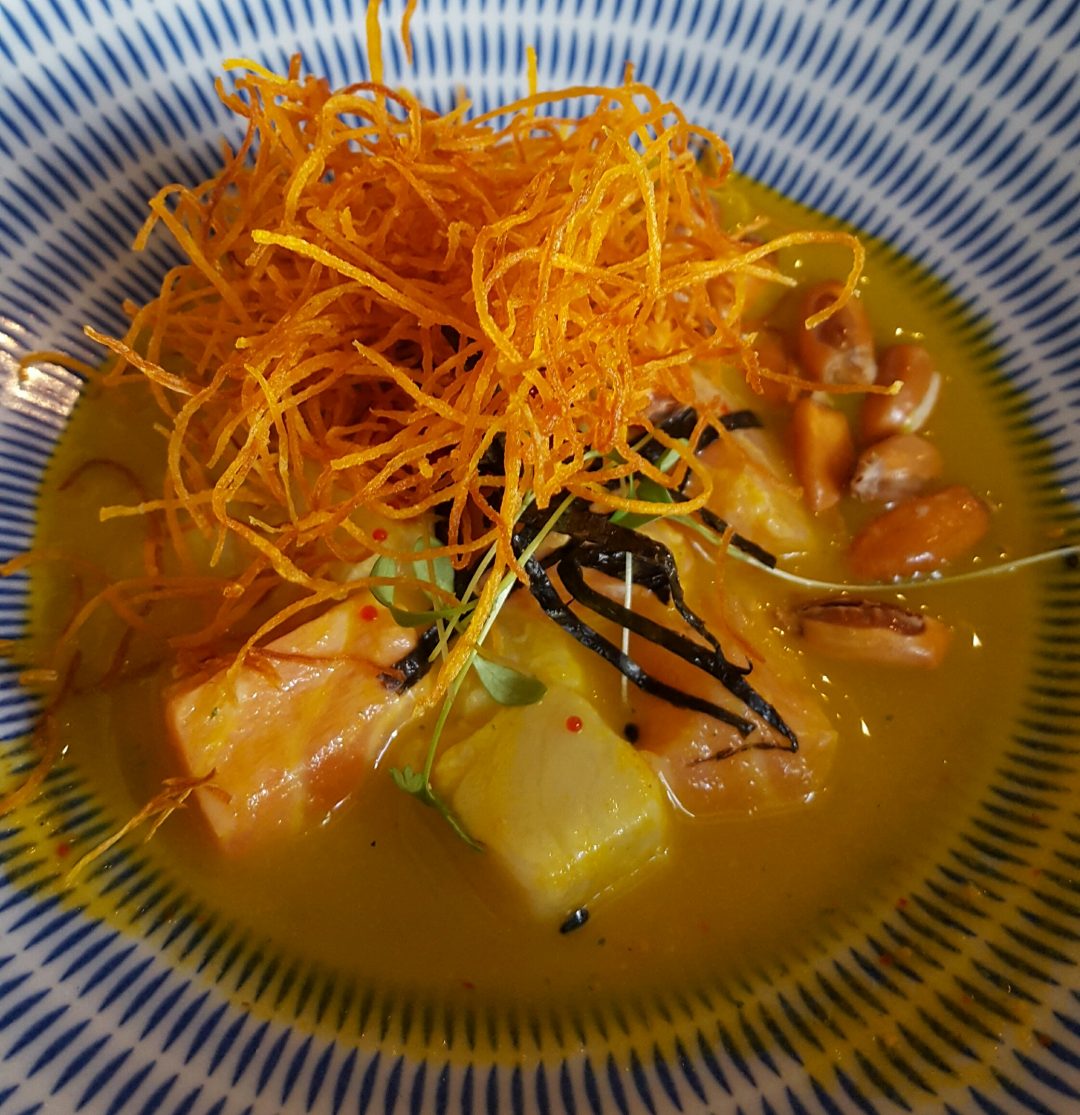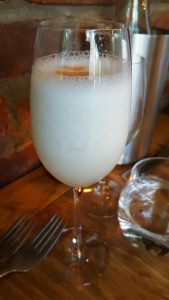 Living in Montreal we are blessed with an astounding number of restaurants at our disposal. Sometimes it is very difficult to choose, as we all have our locals and favorites. But there is also the the excitement of discovering someplace new.  This is exactly what happened when we discovered a lovely little cuisine nuevo latino bistro. A divine combination of South American dishes, Restaurant Mezcla is a feast for the senses. Situated at 1251, De Champlain Street, a short walk from the busy St. Catherine, Restaurant Mezcla appears like a inviting oasis.
We began our South American adventure with, what else a cocktail. But not just any cocktail, a pisco sour. It has pretty much been established that the pisco sour is the cocktail of the summer in Montreal and we have tried quite a few. But we have to say that this one was the best of the best.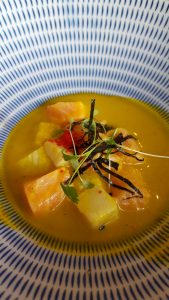 Finally it was time to eat, we opted for the recommended tasting menu. Starting with the amuse-bouche of a fish, shrimp and octopus croquette. From the first bite we knew this would be a meal we would never forget. The dish was quickly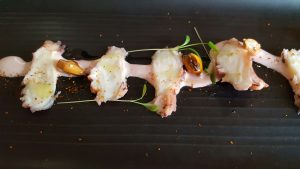 followed by a ceviche of salmon and turbot and topped with fresh sweet potato shavings and paired with a Muga White Barrel, a wonderful white wine from Northern Spain. The wine was perfectly matched and enhanced the taste of the meal. Continuing with the seafood options we were presented with a delicious serving of pulpo or octopus. Prepared to perfection it was a delightful addition to our meal.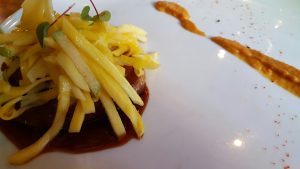 For a change of pace we switched to La Garnacha Salvaje del Moncayo, a lovely red medium-bodied fruity wine, to accompany our duck brochettes served with yucca fries. Flavorful and excellently seasoned plate it left us wanting more. The second meat dish was the blood pudding empanada, of all the empanadas we have ever tried this was the most unique. Our third and final meat offering was a sublime taste of sweet and sour called chicharon. Made from pork belly and topped with mango the dish was so good it left us speechless.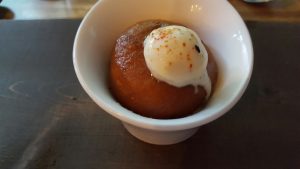 The only way to top off such an exquisite meal would be some equally exquisite desserts. We sampled both the pouding chômeur and the picarones en salsa de chancaca. The pouding chômeur was warm and sweet and prepared just right. The picarones en salsa de chancaca is a Peruvian sweet potato donut with chancaca syrup, and was something we never tried before but cannot wait to try again.
We would definitely recommend the tasting menu at Restaurant Mezcla to get a sampling to these South American treasures. We know Restaurant Mezcla will become one of your favorite dining establishments just like it has now become one of ours.
Related articles