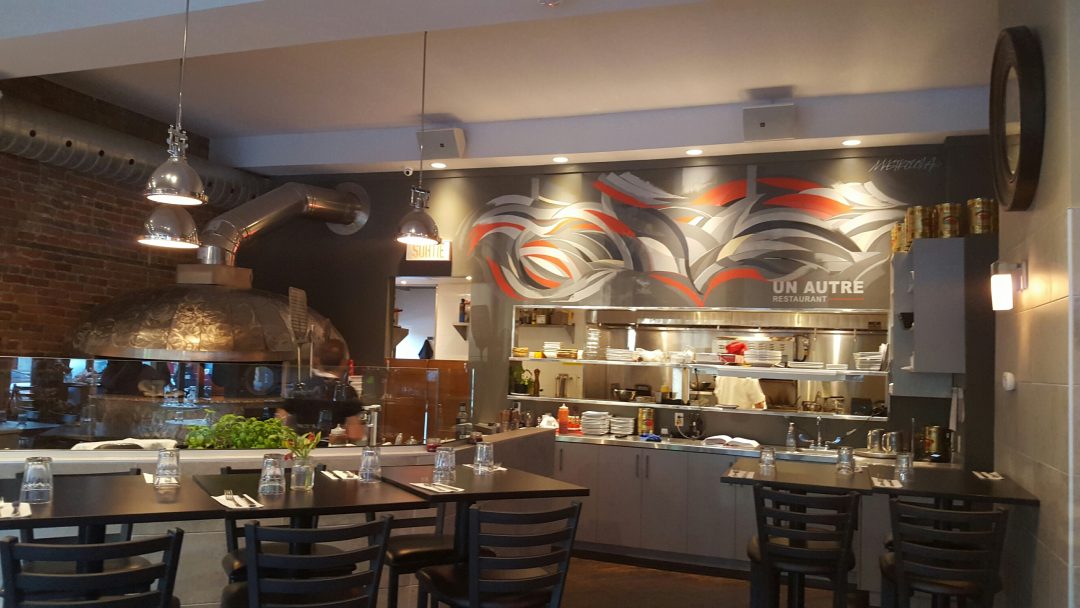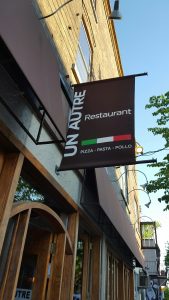 Now that spring is in full swing and us Montrealers are feeling the heat, we all are thinking the same thing. Let's hit a patio for some dinner and sunshine. It was the desire for a relaxing meal that brought us to Un Autre Restaurant. Situated at 200 Saint Viateur West in the heart of Montreal's Mile End neighbourhood, we discovered Un Autre Restaurant is not just another restaurant.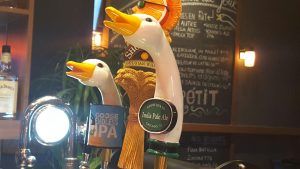 Along with a large patio, the restaurant sports a bar featuring the best beers on tap and a huge pizza oven waiting to cook one of the amazing pizzas on the menu.
Although Un Autre Restaurant features Italian cuisine, they do have two specialties, the roasted chicken and the pizza. Now this is a very difficult decision. So we recommend you order both dishes so you do not miss out. If you choose to just sample one, no problem you will just have an excuse to return. As if you needed a reason.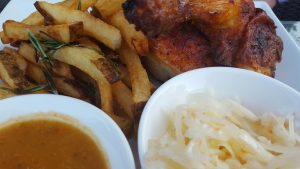 The chicken was tender and juicy and just oh so delicious. We quickly agreed it was the best chicken we have ever tasted. Accompanied by fries and close slaw it was just perfect. Deciding on a pizza was a difficult decision, and after much deliberation we decided on the Laurier. All pizzas are named after local streets of the neighbourhood. A thin crusted pizza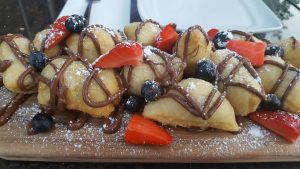 with tomato sauce, mozzarella, sausages, smoked bacon and prosciutto cotto, and yes it was as good as it sounds.
Finally it was time for dessert, we opted for the staff recommendation of nutella pizza. Served with berries and everyone's favorite chocolate topping, this pizza was a great ending to our Italian meal.
So whether you just want drinks on the patio, enjoy a beer at the bar or have a full Italian feast, always remember Un Autre Restaurant is not just another restaurant.
Related articles