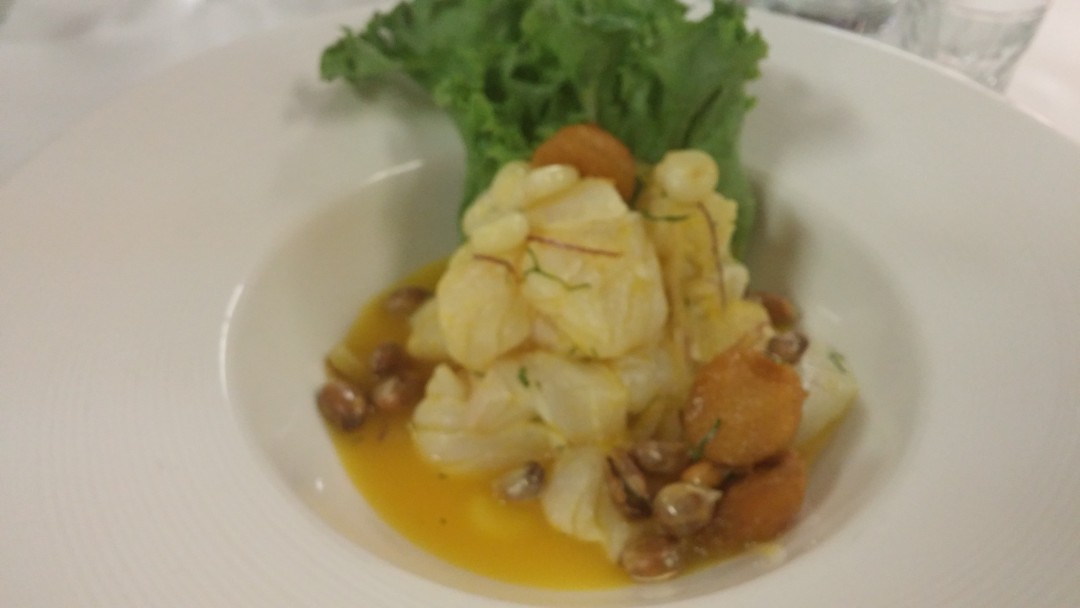 The Canada–Peru Chamber of Commerce  of Montreal has officially launched the 3rd  edition of the Peru Gourmet culinary competition  – www.perougourmetcanada.com.
Peru Gourmet is a culinary initiative is designed for students in culinary education in Quebec. The various stages of the competition will be held in the facilities of LaSalle College. Peru Gourmet gathers students from culinary schools to challenge their cooking skills and thus experience the flavors of the fusion of Peruvian and Canadian cuisine. For students it is an opportunity to integrate local products with flavors Peruvian cuisine.
Students can register on the contest website from Monday, March 28, 2016 until  August 23. Participants will pass through four stages:
Training Workshop (September 12), the initial selection (October 3), the semi-final (October 17) and the grand final (October 24). The winner (s) will be win a trip to an "all inclusive" week in Lima, Peru that includes a gastronomic route and guided tours. The winner (s) will meet the heads the recognized restaurants when visiting Lima, including a culinary workshop with the leaders of San Ceferino Restaurant. One scholarship of $ 600 will also be distributed between the winner, 2nd and 3rd place. The award ceremony is scheduled for Wednesday, November 9 Lounge Jean-Paul Morin of LaSalle College.
The jury will be composed of members including Marcel Larrea, founder and chief executive Mezcla restaurant in Montreal, Ruth Ascoli chef of San Ceferino Lima, Claudia Arciniega leader, trainer and culinary consultant in Lima, Mayssam Samaha, gastronomic journalist and blogger (www.willtravelforfood.com) and Antoine Gélinas, webzine of the blogger (http://boucheesdoubles.net). This event has the support of the Peru Trade Office in Toronto (ECOs)
LaSalle College in Montreal, the Peruvian Embassy in Ottawa and the Consulate Peru in Montreal.
Competition Launched
Travel the winner of the 2015
ABOUT :
The Peru-Canada Chamber of Commerce of Montreal (CCPCM)
The Chamber's mission is to promote and stimulate the development of trade relations between Canada and Peru. The CCPCM is active in the Promotion of Peru through events that affect promising industries.
Peru Trade Office in Toronto (ECOs)
Peruvian governmental entity whose mission is to position Peru in the world through the promotion of its image, its tourist destinations and international trade relations.
LaSalle College in Montreal
This is the largest bilingual college in North America. With its international network 22 institutions, LaSalle College has become the educational institution Canada's most deployed globally.
For registration and for full contest rules, visit the website: www.perougourmetcanada.com (2016 Version available as of March 28) Also visit the Facebook site www.facebook.com/perougourmetmtl
Ricardo Ruiz
Contest Representative
514 922-7816
rruiz@ccperoucanada.ca
Related articles