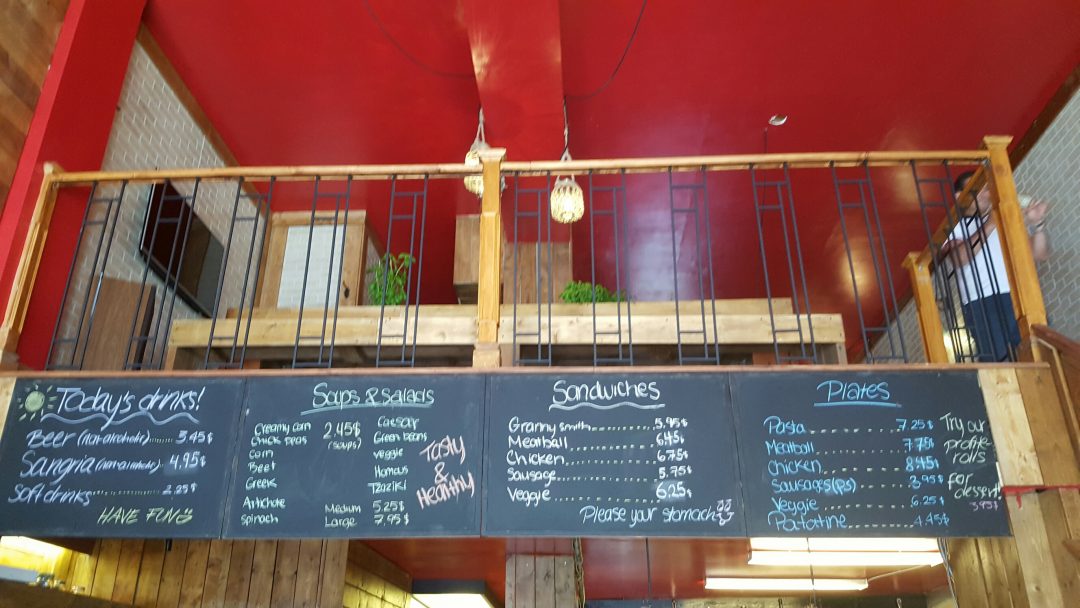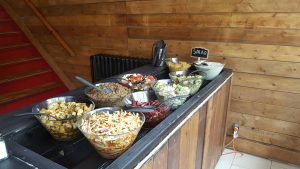 Everyone loves to go on picnics,  but sadly in Montreal this is an activity limited to the summer months. Not anymore, with the opening of Bistro Pique-Nique, we can now enjoy one of our favorite pastimes all year round.
Located at 1818 Ste Catherine West in the heart of the Shaughnessy Village neighbourhood, Bistro Pique-Nique is a welcome addition to an area of the city dominated by Asian restaurants. Upon entering the establishment, you are immediately greeted by the staff who cannot wait for you to try the delicious dishes available.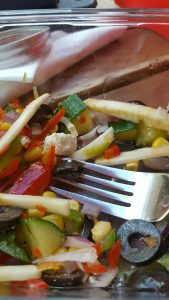 Choosing your meal is quite simple, you make your decisions and the food is placed in sealed plastic containers. Both hot and cold options are available in three sizes. Drinks include alcohol free sangria and beer, the sangria was divine and was the perfect summer drink served in mason jars. Once you have decided on what to eat and drink, it is all packed up, and placed in a basket with your utensils. It is now ready for you to choose your table and start eating.
We started our Pique-Nique adventure, with some sausages covered in tomato sauce and the freshly prepared salad bar. The sausages were hot and not too spicy but very filling. The salad tasted as if it was picked form the garden that morning. But the best dish by far the patatine, a baked potato topped with melted cheese that you can add any additional toppings you like. From the sausages to salads your only limitation is your imagination.
So the next time you are thinking of going on a picnic, head down to Bistro Pique-Nique rain or shine for the freshest foods around.
Related articles