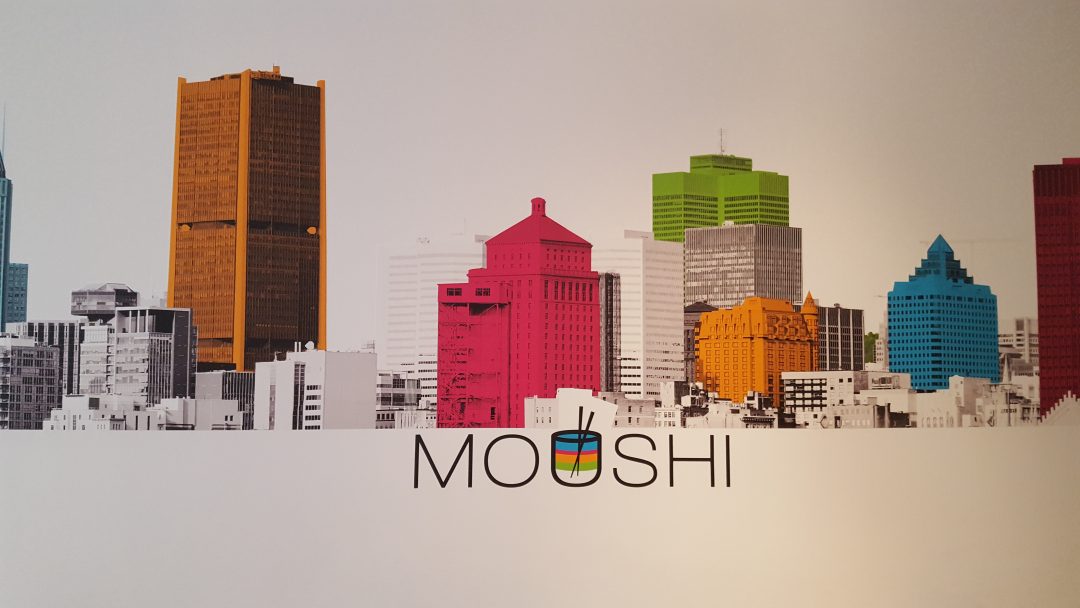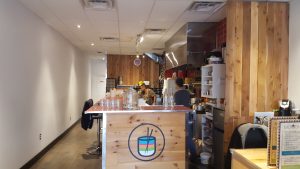 We love sushi, but seriously, we think everybody should love sushi. So when we were told we could now get Sushi burritos in Montreal. We decided it was time for a visit to Moushi to try this new twist on sushi.
Located at 5209 Boulevard Décarie, just a hop and a skip from the Snowdon metro station, Moushi opened a few short weeks ago to rave customer reviews.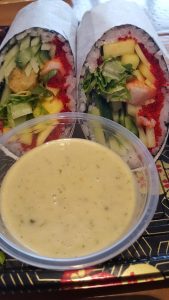 Okay, so now what exactly is a sushi burrito you may ask? Well quite simply it is a giant sushi roll served like a wrap sandwich. Patrons are offered a choice of rolls, from shrimp and crab to vegetarian. There is a choice for every taste and appetite. Five sauces are available and served on the side, including curry, kimchi, coriander, spicy and sesame. Each roll has a corresponding sauce, but we like to mix and match.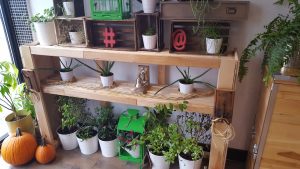 So we tried the shrimp and crab and the crispy chicken, along with the coriander and spicy sauces. The Sushi burritos were fresh and delicious, light and yet so filling. Moushi also offers sushi bowls as an alternative. In case you are wondering the bowl is all of the ingredients of sushi presented in a bowl. Great for kids or adults wanting to mix and match tastes. We loved the concept of the sushi burritos and know you will also.
Related articles