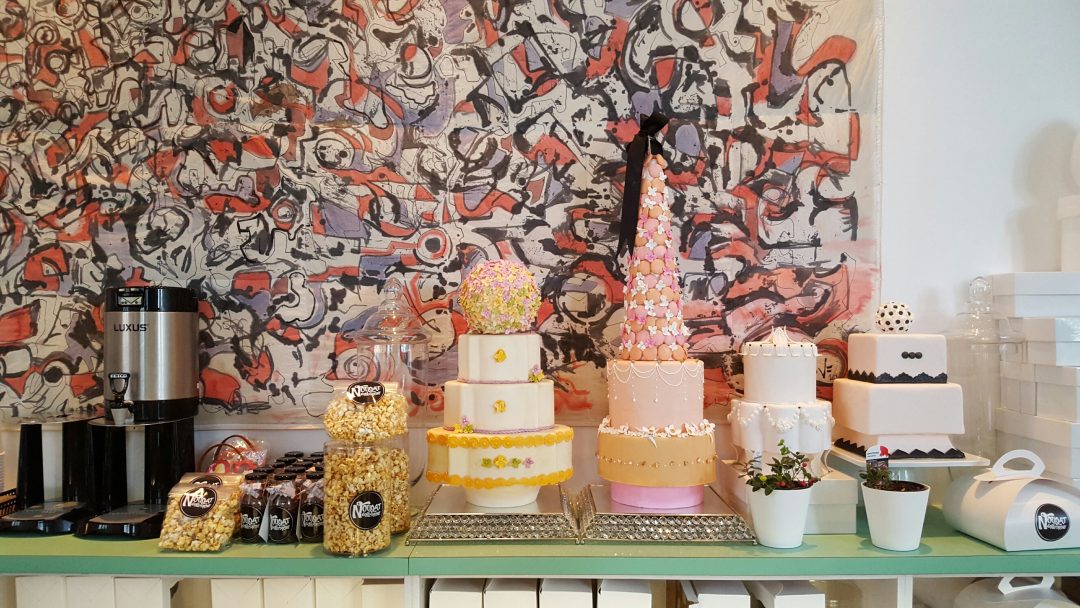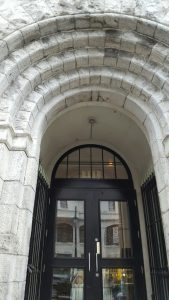 If you live in Montreal, you know there are only two seasons, winter and construction. Now that winter is officially over we are in full swing construction mode. As citizens we struggle with making our way around the city in the grip of this difficult season, unfortunately retailers are not so lucky.
Being stuck in a construction zone is bad luck for Montreal establishments, but when it is going to last the entire summer, and then some, it can be devastating to some businesses.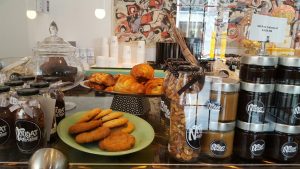 With this in mind we recently had the opportunity to understand the situation first hand. So off we went to 2115 Saint Laurent Blvd for a visit to Nougat & Nectarine. A relaxing cafe situated in a stunning building and flanked by construction.
If you have not yet had the opportunity to taste the delightful wares at Nougat & Nectarine, you are missing out on some tasty treats. Cakes, scones, pastries, you can find it all and of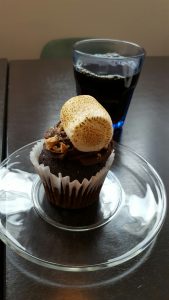 course as the name implies an array of nougat. If you have never tasted this divine concoction, this is the place to start your addiction to this taste sensation. We of course opted for our favorite, cupcakes!. The choices were difficult but in the end we went with both the s'mores and the red velvet cupcakes. Moist and flavorful, the cupcakes were the perfect complement to our cups of tea and coffee.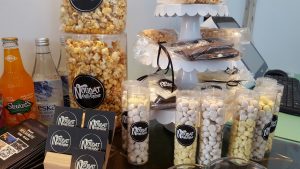 Now if you are not in the mood for something sweet, Nougat & Nectarine also offers a selection of sandwiches and salads. But it would be very difficult to leave the establishment without at least taking some cupcakes to go.
If you check out the Nougat & Nectarine website, it states "these cupcakes were prepared with love and passion. Just try to resist!" Yes we believe this it true, but not just the cupcakes, everything on the menu is prepared that way. But you will have to try for yourself.
Related articles