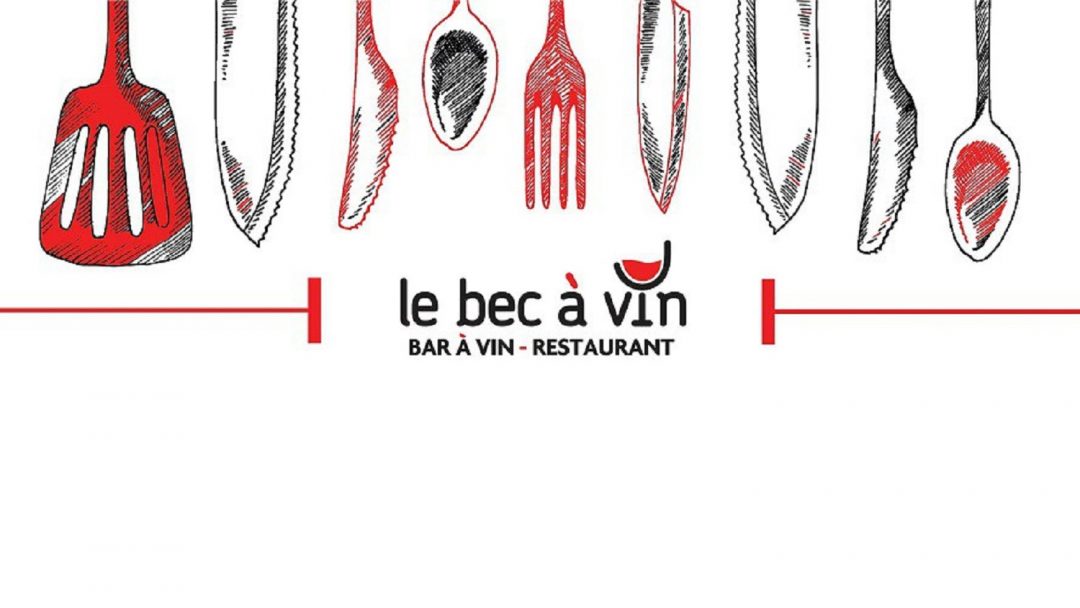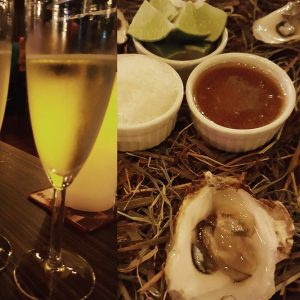 Usually when we do a review we tend to stay within the confines of the island of Montreal. However once in a while we venture out to the areas around the city, this time we visited Le Bec a Vin and it was well worth the trip. Situated at 1052 Lionel-Daunais in the city of Boucherville, Le Bec a Vin offers patrons an amazing three course tapas experience. Choosing from the menu is quite simple, choose three items for one low price. As simple as this sounds it can become quite difficult as how do you pick just three. Hint – we cheated and didn't. 
We started our dinner with an add-on appetizer, some tasty oysters and of course a side order of bubbly. They were divine and nothing goes better with oysters than an nice cold glass of champagne. One taste and we knew this was going to be a meal to remember.
The menu at  Le Bec a Vin is designed so that there is something for everyone. Traditional dishes made in a unique fashion offer diners food they love with a twist.  Set up as a trio of courses, the restaurant gives patrons a selection of seasonal dishes.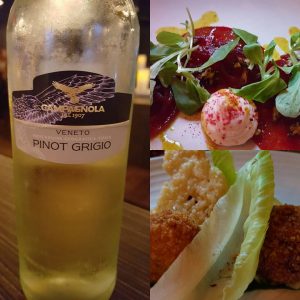 Our first course, was a choice of salads. First was a fried caesar salad. Yes it was fried, and yes it was beyond delicious. We also sampled the beet and apple salad. Fresh and flavourful, the salad was a perfect start to our meal. The staff recommended a pairing of a Pinot Grigio, light and tasty the wine was a great accompaniment.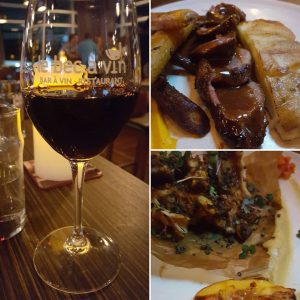 The next course included options of ceviche, and beef tataki, and also a delightful mackerel dish. We of course had to break with tradition and try all three.
For the third choice we went with the drunk chicken and the pork. The pork was tender and cooked to perfection, it just melted in your mouth. The chicken was delicious and quickly became one of our all time favorite dishes. Our final course came with a glass of red and it was the perfect complement to the food.
Finally we had to add one more course to our dining experience – dessert. The staff advised us that the churros were the choice to make. After one bite we agreed. Fluffy on the inside and crispy on the outside, and sprinkled with the perfect amount of sugar. This is one dish we could eat every day.
So if you are looking to share a family meal or host a great party,  Le Bec a Vin is well worth checking out.
|Related articles