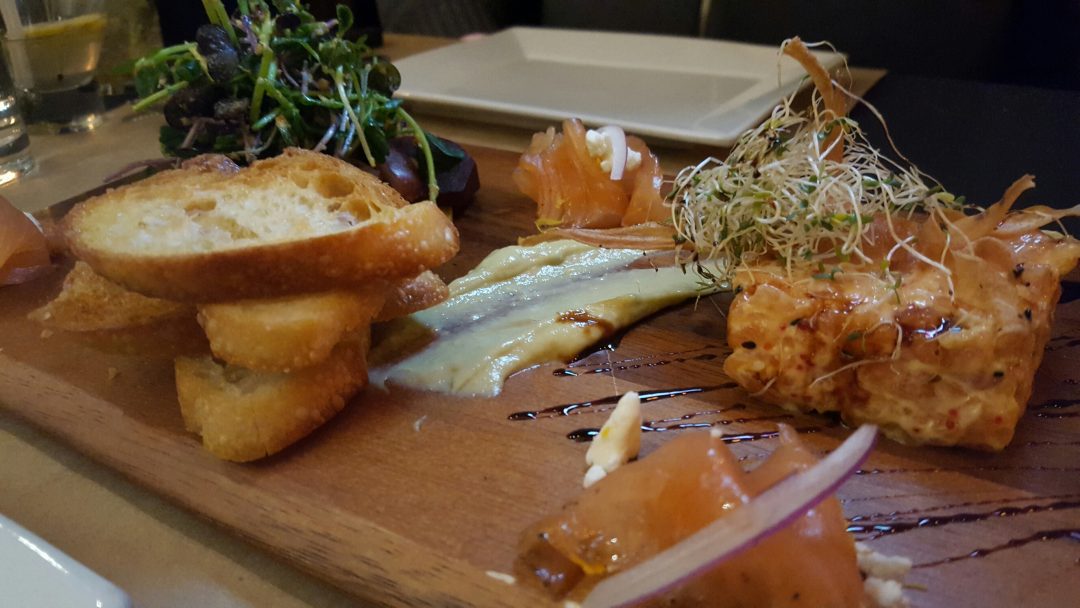 It is no secret that at Iatemontreal we love to eat. Montreal is host to a variety of restaurants and food experiences, and these restaurants do their best to meet the expectations of diners throughout the city. But what happens when you find an establishment that not only meets your expectations but surpasses them beyond the call of duty.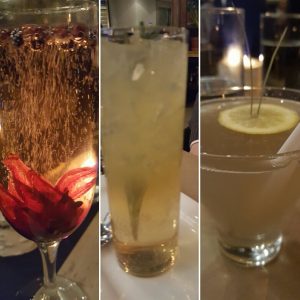 Most people felt 2016 was a humdrum year, and we might agree, that is until right at the end when we discovered a Montreal dining gem in the form of La Demande Generale. Located in the heart of downtown, at 3443 Saint-Denis, this family run bistro offers not only excellent cuisine but a welcoming atmosphere, where everyone is treated as relations.
Our dining experience can be broken down into three distinct sections, cocktails, dinner and dessert. So we started with cocktails. The drinks are all unique, refreshing but dangerous. From flaming alcohol to flowers in prosecco. There is something for every taste and desire.
As we are in winter, there is no better way to start a meal, than with a refreshing bowl of hot soup. Going full Canadian we had the pea soup.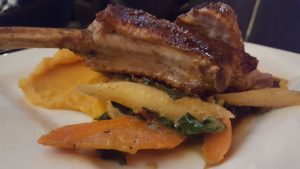 Now what can you say about soup, it is soup right, wrong! This was hot, refreshing, and delicious, the perfect dish on a cold night. The soup was followed by a sampling of appetizers, beet salad, smoked salmon and a spicy salmon tartar.  It was all so delicious we could never choose a favorite.
Finally, it was time for the main course, after great deliberation, we finally decided on the braised rabbit and the pork chops. If you looked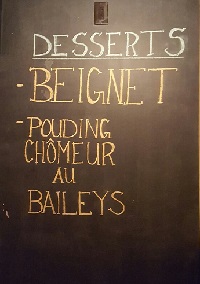 up the definition of divine in the dictionary you would see images of both of these dishes. Our only regret is we were not able to try the pizza, but it only gives an excuse to go back.
After cleaning our plates, there was nothing left to do but have dessert. The best part of any meal. There are two desserts offered at La Demande Generale. Homemade doughnuts and pudding chomeur made with Baileys. How could you pick just one, simple we couldn't so we had both. Not too sweet, it made the perfect ending to a delicious meal.
The best way to enter 2017 in our opinion, is to join the guys at La Demande Generale for a true family dining experience.
Related articles