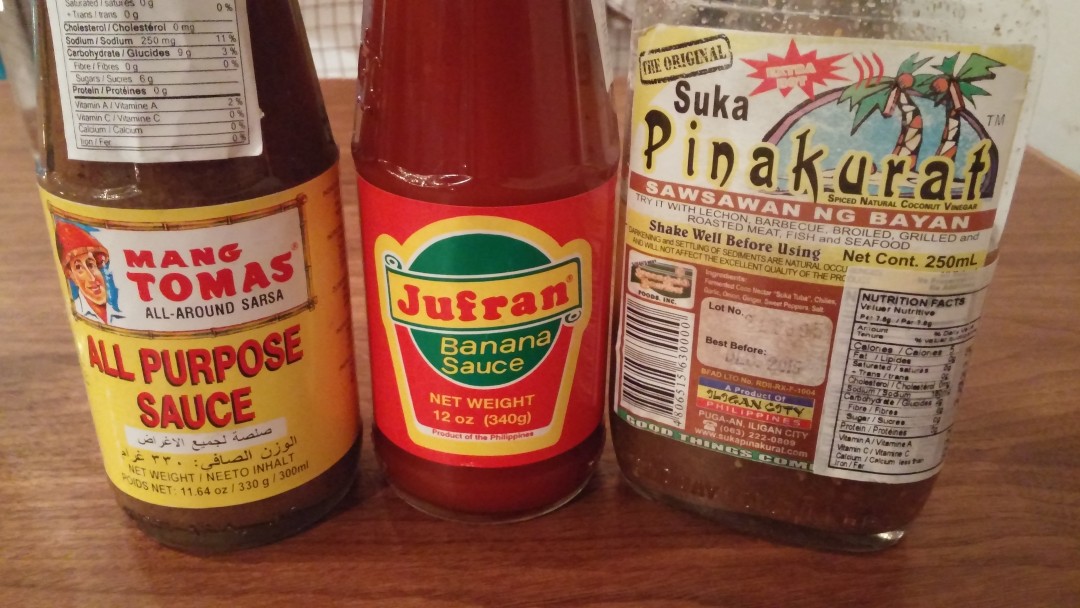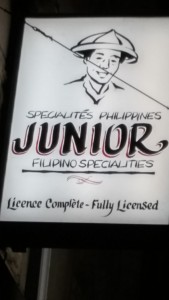 It is not a surprise that our team at IateMontreal loves to eat, and really loves to try different foods and new restaurants. So when we received the invitation to sample the fare at Junior, a fresh and trendy establishment specializing in Filipino cuisine, we were ready to go.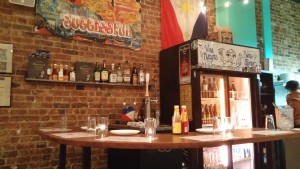 Located on Notre Dame Street West, Junior's invites patrons to dine amongst it's bright and colourful decor. Upon arrival the first thing you notice is the aromas emanating from the kitchen as they quickly fill the location with the most tantalizing smells you could imagine. Tables are close and comfortable, one almost gets the feeling you are dining at home with friends and family.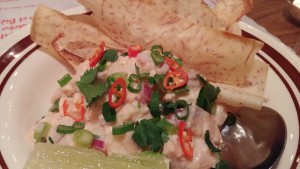 As we were not familiar with the menu we invited the attentive staff to guide us through the cuisine and asked to try the best dishes they offer. This is a welcome occurrence and the staff is ready to oblige at any time.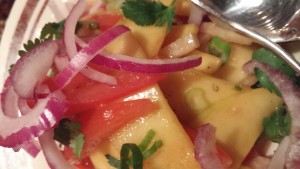 We started our adventure with salmon ceviche with taro root chips, this dish gives your taste buds a kick of spice and opens your palate to experience these amazing new flavours. Next we were presented with buto buto or dry garlic spareribs. The smell of the ribs was amazing and equally matched by the taste. The mango salad came next and complemented the taste of the ribs perfectly. These three dishes arrived close together and the mixing of these unique flavours was pure bliss.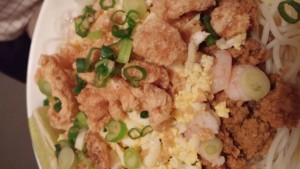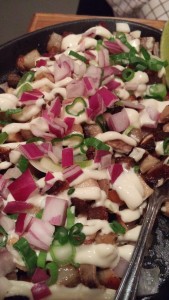 Now that the appetizers were done, we were excited to dive headfirst into the main course. Our first dish was palabok, or an exquisite twist on pasta, rice noodles topped with shrimp and pork. It was delicious and something we definitely look forward to eating again. When our last dish arrived the kitchen staff was kind and served the peppers on the side so we could choose our spice level. When the sizzling sisig arrived, we found it bland and quickly added the peppers. Finally the dish was once again perfect. We were advised that this is the favorite dish of many of the staff members, a delightful serving of pork offal and ears. The dish was as unique as it was satisfying.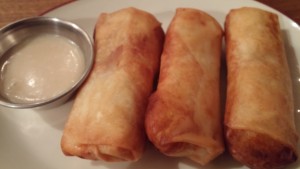 After such a great meal, we thought it would be offensive if we did not at least try the desserts. What better way to end our experience but with flan. We love flan, but who doesn't. So a leche flan swimming in caramel was placed on our table, and as flans go it was one of our favorites. But alas we could not stop there as we were told we also had to try the turon. A deep fried roll of plantain and jackfruit, served with caramel dipping sauce. A dessert so good we could eat it forever.
It would be our suggestion you grab your family and friends and head down to Junior, to to celebrate or create some new experiences and to experience some new cuisine. The staff is waiting for your arrival.
Related articles